NANTES DUB CLUB#38
Vendredi 22 octobre 2021
Après plus d'un an d'absence, la Nantes Dub Club fait son grand retour avec le crew nantais Musically Mad sound system qui fera trembler le sol de la salle festive, accompagné par le MC Dusty Wata. Pour cette occasion, on accueille également le producteur prolifique anglais et ultra créatif Alpha Steppa en DJ set. Fils et neveu des légendes Alpha & Omega, il grandit au sein de la culture sound system, et relit parfaitement son héritage musical à la bass music contemporaine, en cassant systématiquement les codes avec des associations et remix parfois improbable.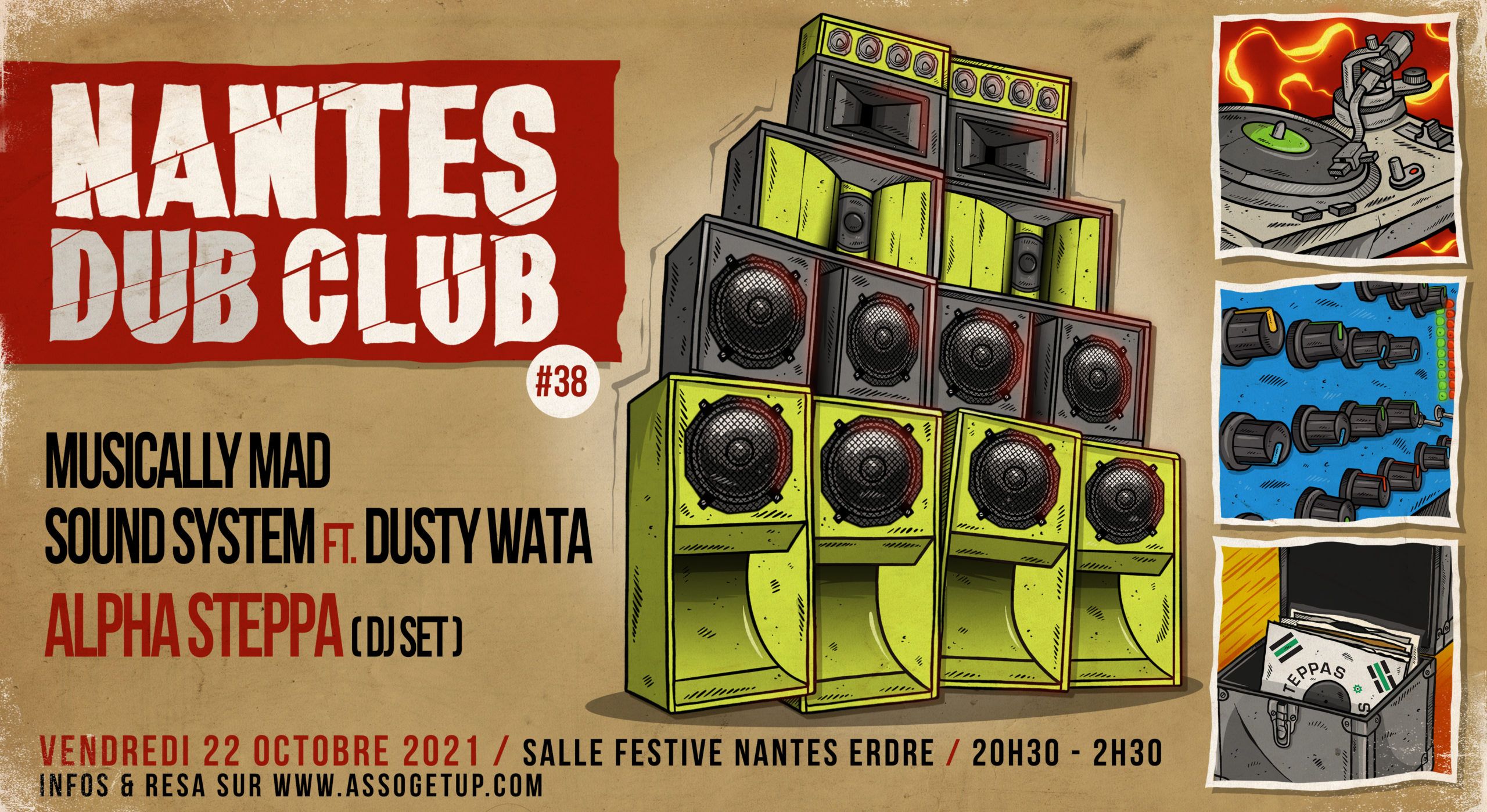 Billets disponibles ici : www.assogetup.com/billetterie
▬▬▬▬▬▬▬▬▬▬
📍Salle Festive Nantes Erdre – 251 route de St Joseph 44300 Nantes
⏰ Ouverture des portes à 20h30 // Fin à 2h30
Bar et restauration sur place
CB acceptée
Pas de vestiaire sur place
—–
ALL TRIBES WELCOME TO THE DUB CLUB !