NANTES DUB CLUB#35
Vendredi 25 octobre 2019
L'association Get Up ! présente Nantes Dub Club#35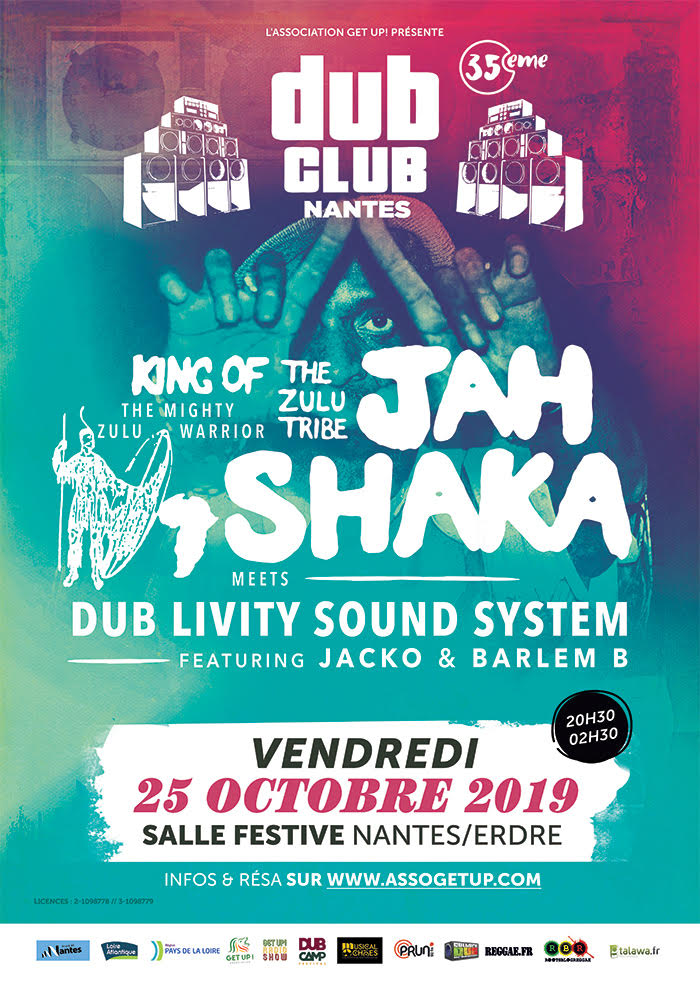 Pour la 35ème Nantes Dub Club et la première de la saison, nous accueillons The Mighty Zulu Warrior : Jah Shaka ! Pour son grand retour en Nantes Dub Club, il fera trembler la salle festive Nantes Erdre avec la sono de Dub Livity. A leurs côtés, les chanteurs Jacko et Barlem B feront de cette session de rentrée un moment inédit !

TARIFS : 16 € en prévente / 18 € sur place

************************************************************
• Salle Festive Nantes Erdre – 251 route de St Joseph 44300 Nantes
• Ouverture des portes à 20h30 // Fin à 2h30

Bar et restauration équitable et bio sur place
CB acceptée
Pas de vestiaire sur place
—–
ALL TRIBES WELCOME TO THE DUB CLUB !