NANTES DUB CLUB#39
Samedi 11 février 2023
YES, WE ARE BACK !
Pour son grand retour, Nantes Dub Club s'installe dans la maxi de Stereolux et accueille non pas 1 mais 2 sonos : Woodblocks sound system meets Agobun sound system « full crew ».
Une première rencontre entre ces 2 sounds :
d'un côté, Woodblocks sound system du bassin grenoblois vous feront vivre une expérience sonore et physique avec une sélection allant du roots au stepper. A ses côtés, Dub Cassar, selecta du sound system grenoblois Roots Collective sound system viendra pour un set 100% vibes entre pépites roots et dubplates exclusives !
En face, Agobun « full crew » viendront représenter Lille et sa scène soundsystem foisonnante, armés de leurs meilleurs disques et dubplates maison.
Après 3 ans sans Nantes Dub Club, les sounds viennent retourner la danse nantaise avec un meeting lourd et inédit pour cette 39ème session immanquable !
Welcome to the Arena !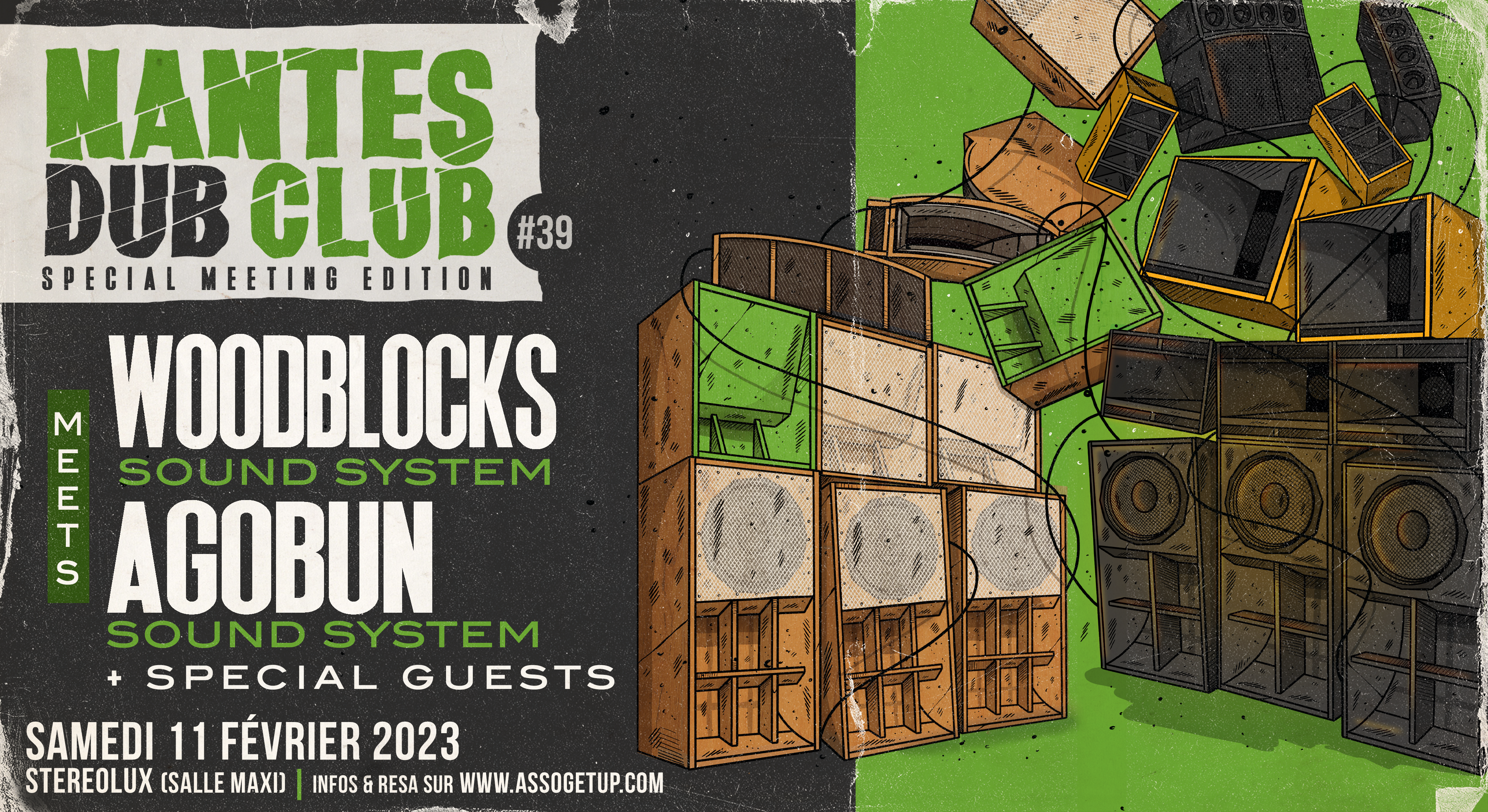 ▬▬▬▬▬▬▬▬▬▬
Préventes disponibles: www.assogetup.com/billetterie
▬▬▬▬▬▬▬▬▬▬
INFOS PRATIQUES
Stereolux – salle maxi (entrée sous les nefs), 4 Bd Léon Bureau, 44200 Nantes
Ouverture des portes : 21h // Fin du son : 3h30
Fermeture : 4h
• Tarif prévente : 16€/ 19€ (hors frais de loc)
• Tarif sur place : 24€ (espèces et CB acceptées)